Twisted Nightmare Weekend II
Cleveland, Ohio
September 2004
I want to thank Robyn Griggs AGAIN for hosting such a FANTASTIC CONVENTION!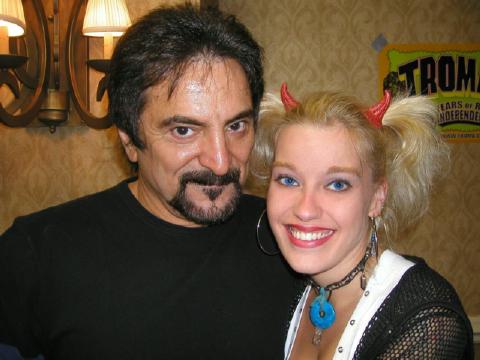 This is me with Tom Savini. We take a picture together each time we see each other.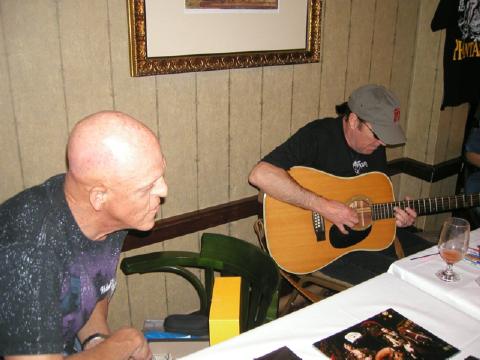 Seems like everybody likes watching Reggie Bannister play his guitar!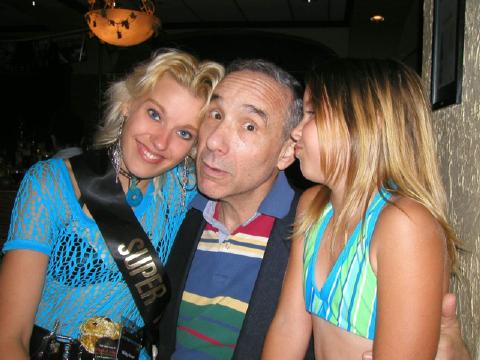 This is me, Lloyd Kaufman and 'lil Tromidget!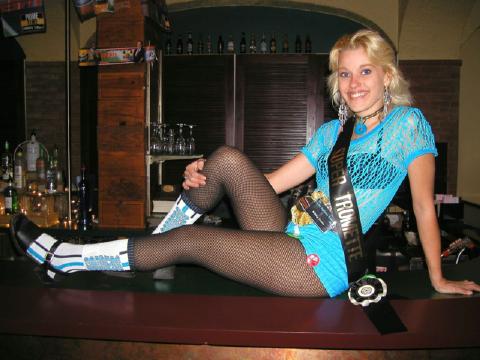 Nikky Irene, the only "Super" Tromette and a sash to prove it!
lol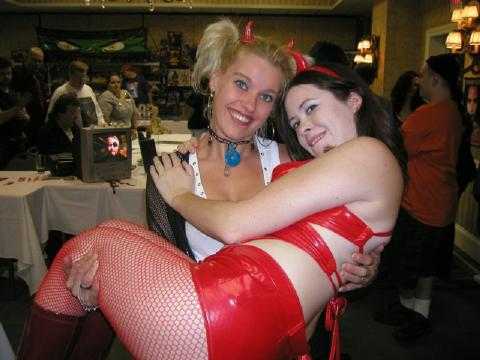 "Super" Nikky - coming to the rescue of actress Heather Davis!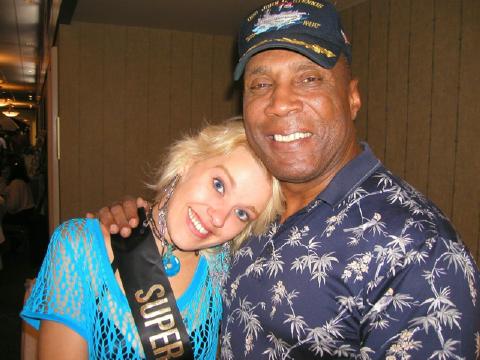 Herbert Jefferson Jr., of the original BattleStar Galactica series.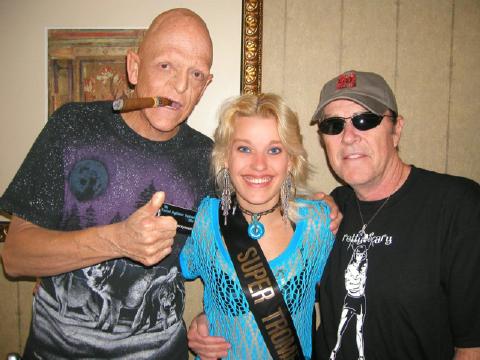 Just hanging out with the guys!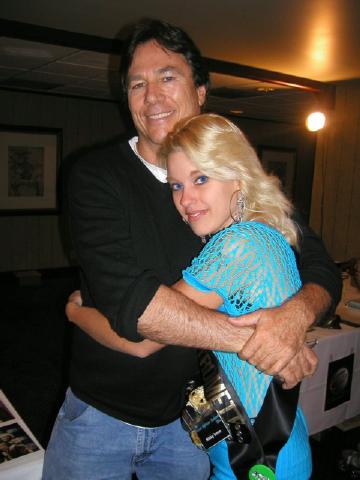 The very huggable, Richard Hatch, from the original BattleStar Galactica series.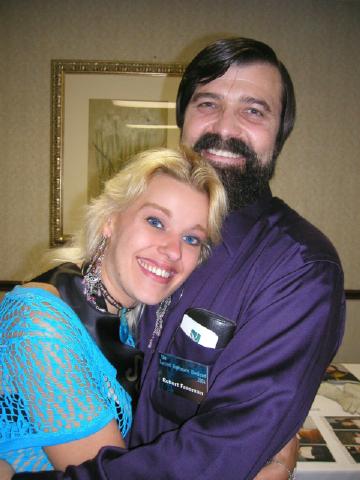 Robert Freeman
Robert's most recent film work includes "Escape" comprising his part in the upcoming thriller "Dead Planet", "Gods and Generals", "Sultana", and "Civil War Medicine". He can also be seen in "Civil War Action" a documentary, "Most Endangered Battlefields in America" an Australian documentary, and "Civil War in Licking County" for television.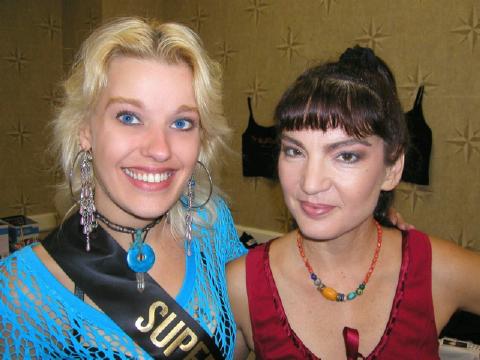 The very lovely Brinke Stevens
Photos by Carl R. Merritt, author of Fleet of Angels.
---
---
---
---
---
Experience
Since the age of 16, I have been in seven pageants, many fashion shows, hair shows, Have done live commercials for Swiffer, Dryell, Camel, parliament, GPC, Olay, Revlon, Pantene, Physique and more. I have acted in a small theater group in New hampshire in a play called the Hollow, an independent film as the lead character in films such as Birth of a Bitch Goddess, The Cutting Room, Feeding the Masses, Phantom Obsession along with many teasers and tributes to other independent films.
In my travels I have had the opportunity to meet many wonderful people who work in the industry. I've also the pleasure to meet some of my personal favorites and have some pictures to show for it. Hopefully, someday I will get the chance to work with some of them . . . like David Carradine, Marc Singer, Tanya Roberts, Robyn Griggs, Patrick Kilpatrick, Michael Valenzano . . . just to name a few who I really like and enjoyed talking to.