About Me/News
January 1, 2005 marks a new day for the year, and my new and totally revamped web site! I hope you like it, and don't forget to sign my new guest book!
April 1 - 3, 2005, I plan on going to the CinemaWasteLand convention in Cleveland, Ohio. And of course, I'll be hitting the Chiller convention in April and TwistedNightmare Weekend in August. For a complete list of my convention plans, check out my "Conventions" page! I hope to see you there so we can play!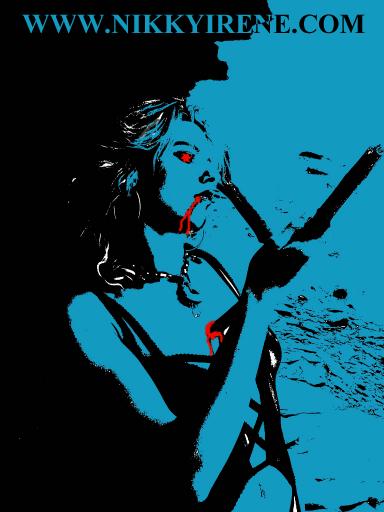 Hi! Well, along with posting a resume, I'll give a brief description of what I have done. I have been in several pageants, modeled for many photographers, gone to 2 modeling schools ,and have been a lead in several independent films, along with some small parts in teasers to independent films. Currently I am looking to further my acting career. I do live in the real world and work a regular job and am willing to travel with enough notice for work.
Recently I completed another independent film as the character of "Helen" A goth actress ,and am currently up for 3 more film roles as a main character. I have done live commercials and have promotional experience. I travel to some of the sci-fi/horror conventions like Chiller, Twisted Nightmare Weekend, Dragon con and Fangoria.
This year I plan on going to Frightvision and Chiller again Horrorfind,Dragon Con,and twisted Nightmare Weekend so look for me there. I especially love vampire films & fantasy Films, but will play any part from emmotional to sophisticated to the outrageous.
Over the weekend of September 17-19, 2004, I worked with writer, Carl R. Merritt, who took some promo photos of me for his site, his novel, Fleet of Angels and for Post Mortem Magazine. I got some really cool (and of course sexy) pictures so keep checking back and eventually they will be posted. In the meantime, enjoy some of the other pictures I posted from the conventions and films that I have done. Thanks for stopping by and don't forget to sign my guest book.
I have filmed a few scenes for "Phantom Obsession" now and it has been fun. The cast is great and I managed to only get a few bumps and scrapes so far. Keep checking the TimberWolf site (link below) for pictures and info.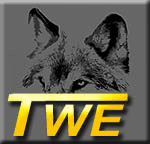 "Cutting Room" is now available!
I have been cast as the role of Kerri Miller in the film ''Phantom Obsession." Filming soon. Click on the wolf to check out the site.
More News
I know have 3 scripts completed if anyone is interested in filming and/or acting in any of them:
COLLEGE NIGHTS
A really great, funny, gay vampire story.
STAR STRUCK
The story of a young actress finding herself in the mist of an erotic trip to murder.
WET PAINTING
Another script I am working on is very erotic in nature. The tale of the "Girl Next Door" who comes out of her shell to fulfill her own erotic fantasies.

ABE'S TOMB

(The web phenomenon!!)

Carl R. Merritt, the owner of Abe's Tomb, has authorized me to sell his short stories about 'ole Abe to any movie producer who may be interested!
(Anyone interested in helping out in any way, please contact me via e-mail.)
---
---
---
---
---
Favorites
Here's a list of some of my favorite movies
Tromeo and Juliet
Rockabilly Vampire
The Best Little Whorehouse In Texas
An Unlikely Angel
Cannibals The Musical
An Interview with a Vampire
The Sound Of Music
Dracula
Near Dark
From Dusk Till Dawn
Desperado
The Labrynth
Forever Knight (the series)
Psi Factor (the series)
The Outer Limits (the series)
The Pretender (the series)
The Lost Boys
Nightmare On Elm Street
Favorite Music
Here's a list of some of my favorite music:
The Lost Boys Soundtrack,
Dolly Pardon,
No Doubt,
Evanescence,
Savage Garden,
Cher,
Basically most of the 80's music,
I like a variety of music actually from country to rock
---
---
---
---
---
What a job!

As a model and actress, it's fun but it's tiring. Wearing heels for long periods of time is like running a marathon. It's especially fun to dress up and be someone else and do get to do things out of the norm for the "real world." I also enjoy meeting new people and trying new things. The after parties are the best when everyone gets to chill and just have fun!!

Sean, Jamie, Jonathan, Robyn, & me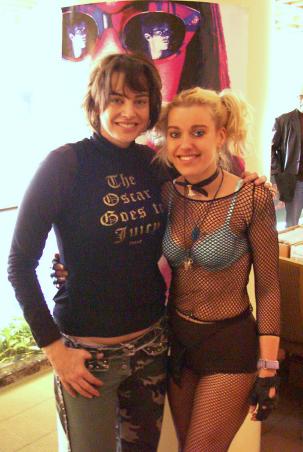 Actress Jennifer Rubin and me (of course) at Fangora Weekend




Experience
Since the age of 16, I have been in seven pageants, many fashion shows, hair shows, have done live commercials for Swiffer, Dryell, Camel, Parliament, GPC, Olay, Revlon, Pantene, Physique and more. I have acted in a small theater group in New Hampshire in a play called The Hollow. I've played leading roles and characters in independent films such as Birth of a Bitch Goddess, The Cutting Room, Feeding the Masses, Phantom Obsession along with many teasers and tributes to other independent films.
In my travels I have had the opportunity to meet many wonderful people who work in the industry. I've also had the pleasure to meet some of my personal favorites and have some pictures to show for it. Hopefully, someday I will get the chance to work with some of them . . . like David Carradine, Marc Singer, Tanya Roberts, Robyn Griggs, Patrick Kilpatrick, Michael Valenzano . . . just to name a few whom I really liked and enjoyed talking to.