Chiller, October 2003
---
---
---
---
I always have fun at Chiller. It sure is getting BIG though!
---
---
---
---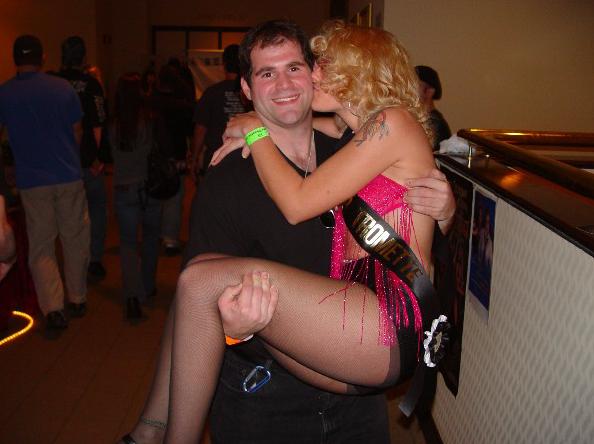 Mike V. and me

Courtesy of "Light and Dark Productions."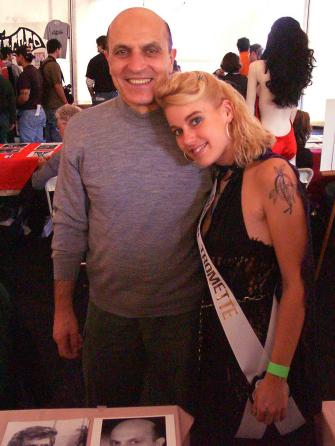 Remember the "Buck Rogers T.V. Series? Well, this is The HAWK!!!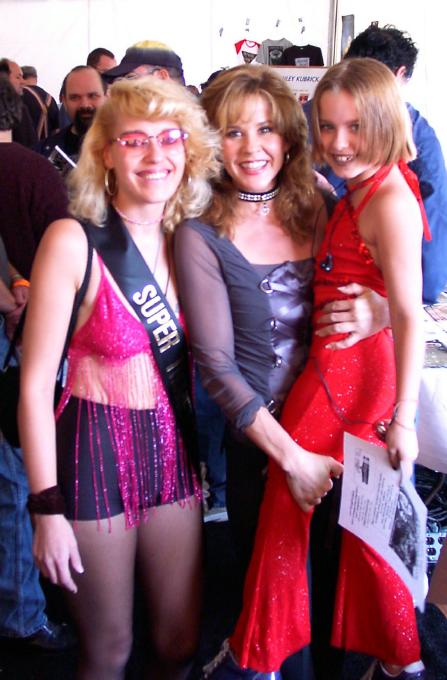 This is me, Linda Blair and Tromiget
A friend at Chiller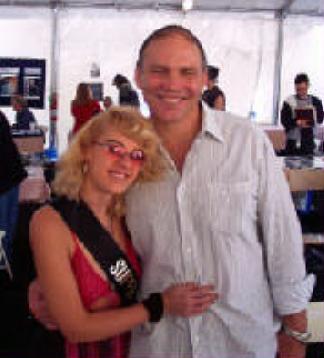 This is me and Patrick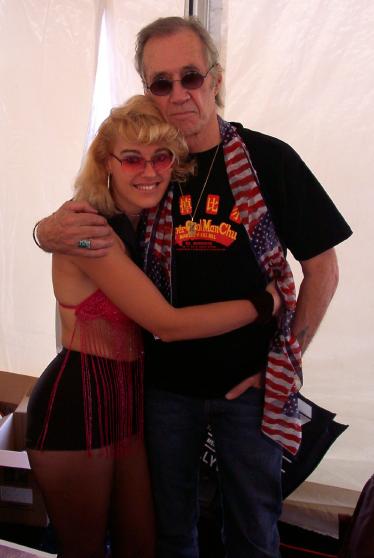 Remember the T.V. show, Kung Fu? Well, this is David Carradine, the star.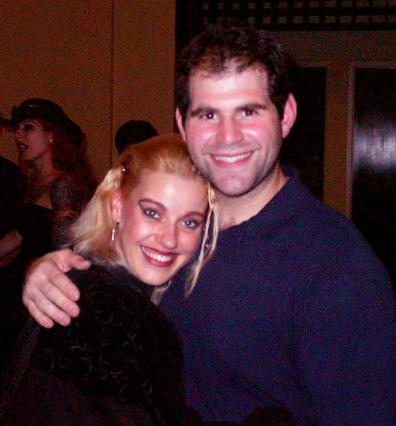 Me and Mike again.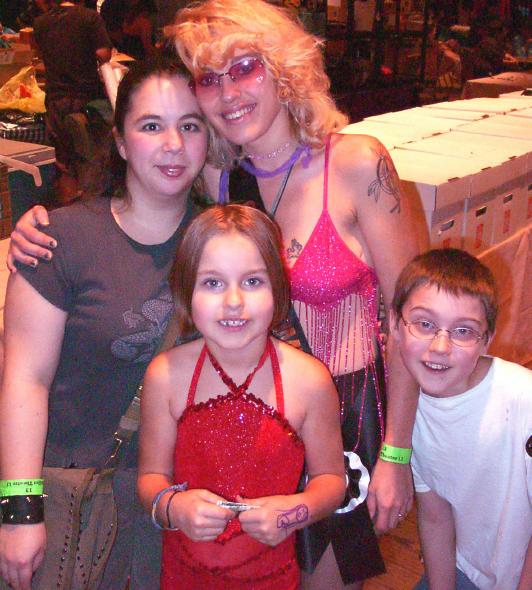 This is another one of my friends at Chiller!!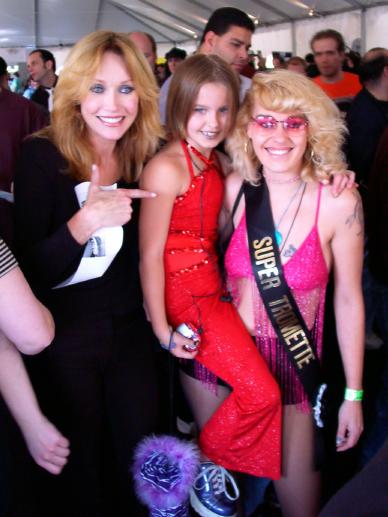 The very lovely, Tonya Roberts, Tromidget and me.
Experience
Since the age of 16 I have been in seven pageants, many fashion shows, hair shows, have done live commercials for Swiffer, Dryell, Camel, parliament, GPC, Olay, Revlon, Pantene, Physique and more. I have acted in a small theater group in New hampshire in a play called the Hollow, an independent film as the lead character in films such as Birth of a Bitch Goddess, The Cutting Room, Feeding the Masses, Phantom Obsession along with many teasers and tributes to other independent films.
In my travels I have had the opportunity to meet many wonderful people who work in the industry. I've also the pleasure to meet some of my personal favorites and have some pictures to show for it. Hopefully, someday I will get the chance to work with some of them . . . like David Carradine, Marc Singer, Robert Davi, Tanya Roberts, Robyn Griggs, Patrick Kilpatrick, Michael Valenzano . . . just to name a few who I really like and enjoyed talking to.