Chiller April 2004
---
---
---
---
Sorry about the quality of the pictures. The lighting sucked and with other cameras flashes going off, many of the shots got distorted.

At Chiller I got to meet Robert Davi. He was so sweet and I was so happy to get to talk to him. He made it worth all the money and hassels I went through to be there for Chiller!!! Personally I have seen most of his T.V. and film appearances and to meet him in person . . . well, it was just so breathtaking for me!!
If by chance he is ever to read this, I want to say thank you for being a part of my life and memories, and I hope we meet again maybe even to work together someday.
---
---
---
---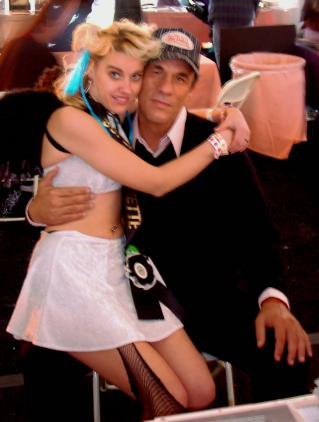 Robert Davi and me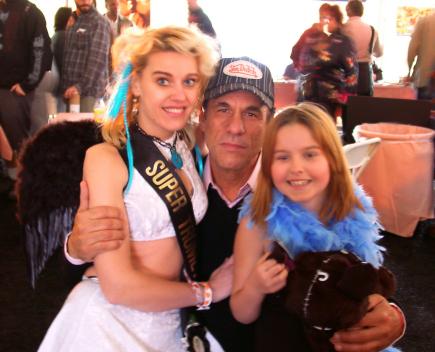 Robert Davi, Tromidgett, and me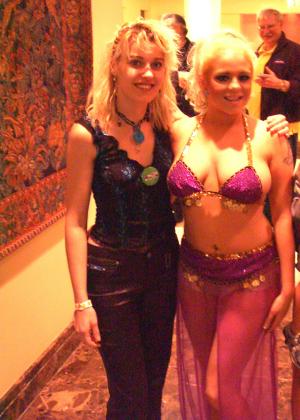 Ataria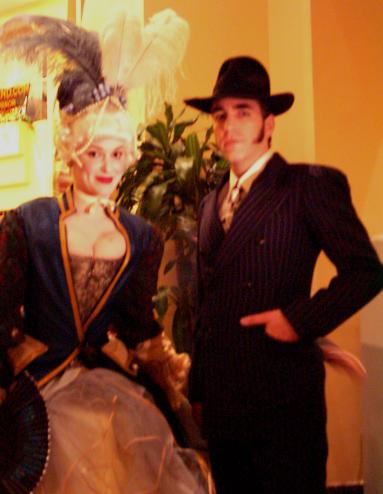 Isadora - the costume contest winner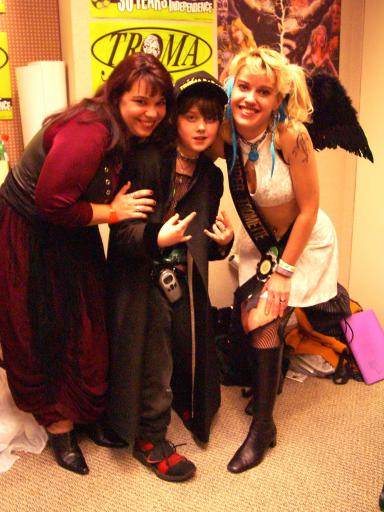 Amy Lynn Best, Tromcrow, Me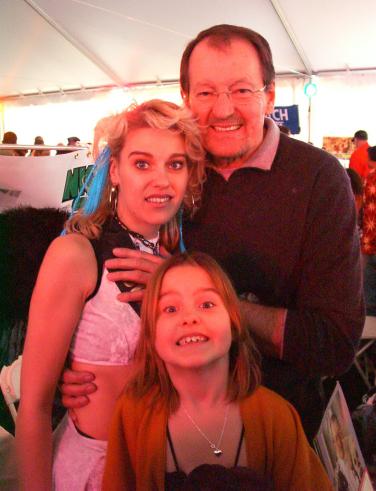 Bill Hinzman, Tromidgett, me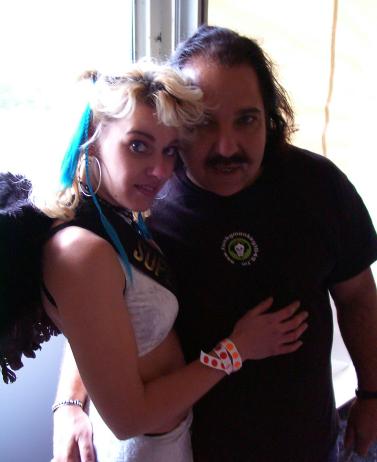 Ron Jeremy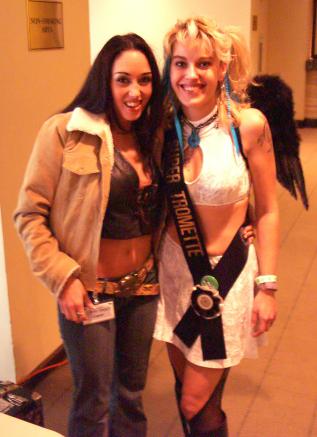 The beautiful Darian Caine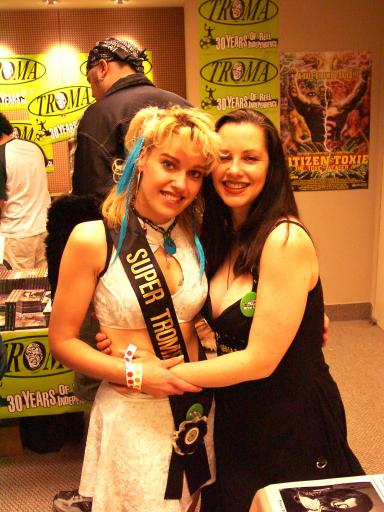 Debbie Rochon
Experience
Since the age of 16 I have been in seven pageants, many fashion shows, hair shows, have done live commercials for Swiffer, Dryell, Camel, parliament, GPC, Olay, Revlon, Pantene, Physique and more. I have acted in a small theater group in New hampshire in a play called the Hollow, an independent film as the lead character in films such as Birth of a Bitch Goddess, The Cutting Room, Feeding the Masses, Phantom Obsession along with many teasers and tributes to other independent films.
In my travels I have had the opportunity to meet many wonderful people who work in the industry. I've also the pleasure to meet some of my personal favorites and have some pictures to show for it. Hopefully, someday I will get the chance to work with some of them . . . like David Carradine, Marc Singer, Robert Davi, Tanya Roberts, Robyn Griggs, Patrick Kilpatrick, Michael Valenzano . . . just to name a few who I really like and enjoyed talking to.